This Week at TUC
Enriching the Spirit. Motivating Action. On Chicago's Far Westside.
If anyone picked up the book
Rise of The Phoenix: Voices from Chicago's Black Struggle
, please return to the office.
Thank you!

This Sunday – November 26th
9:45am       Childcare provided

10:00am     No Forum

11:00am     Religious Education – young people begin in the service, then exit to their class

11:00am     Celebration of Life Service – Charley Earp, Intern Minister "Abundance for Whom?"

12:00          Coffee Hour – join us for refreshments and fellowship.  All are welcome!
---
Meetings and Events
Hanging of the Greens and Celebrating Solstice– Join members and friends for a festive holiday party of fun, food and activities for the whole family,  Saturday, December 9th, 3 – 6 pm.
We will: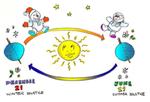 • Decorate the sanctuary with greens and colorful trimming to celebrate the Winter Solstice and Holiday Season;
• Join children in creative arts and crafts with pastry (cookies and structures), or on paper with scissors and markers;
• Sing a long, just listen, or join in, with Holiday music and song; and
• Celebrate together our decorating accomplishments over an informal meal of chili and salad, all in the Holiday Spirit!
Optional gift giving: Bring a new or gently used children's or young adult book for Erie Family Health Center's Reach Out and Read program.
Please RSVP by Wednesday, December 6th, with names of all and age of each child.  Please simply call TUC's office at 773-626-9385, or hit reply to this eblast or email the office at thirdunitarianchurch@gmail.com.
We plan to again give Holiday books to children in our Little Leaders daycare. Daycare now has 45 children, ages 2-5, all from families who qualify due to economic need. The goal is to raise $600 to buy the books with a suggested donations of $10 to $25. Deadline:  December 9th when we will have a kids' activity of gift-wrapping the books at our annual Hanging of the Greens and Progressive Dinner. Donation can be made via a check to TUC for "Little Leaders books," or by cash given to Johanna Ryan.
Caring Committee Update
Betty DiPasquale is out of the hospital, and continues to recover at home.  She welcomes your cards and visits.
Please call ahead to confirm a time that works well: 708-386-3653
Jerry Parker is recovering from a stroke and infection following heart surgery.  He is under care in the hospital, with Susan Parker and friends visiting each day.  Please send cards, notes and/or poems to Jerry at Susan Parker's home at 149 N. Lombard, Oak Park, IL, 60302. If you would like to visit Jerry, please contact Susan at (708) 524-8251 for guidance.
Bob Simpson is making good progress in his recovery from a stroke. If you can assist Bob with his physical therapy, which is light duty in terms of your physical effort, contact Estelle Carol at 708-386-7197 or ecarol@webtraxstudio.com.
Thank you, Karla Chew, for providing Bob a ride each week.
---
Social Action

New opportunities at Community Renewal Society to Take Action – on Reforms to Chicago's Police Contracts.

UUANI ACTION OF THE WEEK

:

UUANI ACTION OF THE WEEK: No Bailouts for Coal and Nuclear: Protecting the Interdependent Web –

Energy Secretary Rick Perry is proposing to bail out coal and nuclear plants, even where they are too expensive to compete with cheaper alternatives like wind and solar. The Department of Energy's own recent study of electricity markets clearly demonstrated that this proposal is not justified. The Federal Energy Regulatory Commission (FERC) is accepting public comments on this plan through Nov 22.

Click here

 to submit a public comment on Sec Perry's proposal to prop up aging and polluting power plants.

Also: Click here

 to urge your Member of Congress to oppose the tax reform proposal being considered by Congress.

---

---

Sisters of Notre Dame  needs hats, gloves and scarves in men's sizes for people experiencing homelessness.  Please deliver to Gale Holmlund or Fraternite de Notre Dame by December 15.

Volunteers are needed on:
Saturday, November 25 to put candy in gift bags for children.  Let Gale Holmlund (773-287-2203 or galeho@juno.com) know ASAP if you can help on these dates.  Thank you!
Bulletin Board

THIS SUNDAY – Kathy Jeans non-fiction book club is  growing, and all are welcome to the stimulating discussions.  The November selection is "Viking Economics:  how the Scandinavians got it right, and how we can too," by George Lakey.  The book will stir conversation, e.g., "Can it happen here, or is the U.S. too large, too diverse, etc.?"  This is a friendly group, where all feel safe to air opposing views.  The next meeting is scheduled for 2:30pm on Sunday, November 26, at Kathy's – 2225 S. Ridgeland Ave., Berwyn. Contact her at 708-788-1985 or jeans.katherine@gmail.com.

THIS SUNDAY – "A Q Brothers Christmas Carol" – a rap version of Dickens' Christmas Carol at Navy Pier. DuPage UU Church has arranged discounted tickets for the Sunday, November 26, 3pm matinee performance. All UUs are welcome and can learn more about the play and obtain the discount at https://www.chicagoshakes.com/plays_and_events/qbrosxmas. Go to BUY TICKET and enter the Discount Code CHARLES (all caps). Be sure the Sunday date is the one on your oder summary. DuPage UU contact: Laurel Spahn, home 630/462-0847, mobile 630-921-0847. TUC contact: David Boulanger.

There is a recycling container in the Concourse for recycling your printer ink cartridges.  We are partnering with Funding Factory and will receive cash back for each cartridge we recycle with them.  Thank you for participating!!!

---

 *Policy: Items require a TUC member, staff or minister sponsor (contact)

named or implied with the entry.

---

Forward this message to a friend

Third Unitarian Church
301 N Mayfield
Chicago, IL 60644
773-626-9385

Rev. Colleen Vahey's Office Hours:
Tuesday and Thursday
from 10:00am – 1:00pm

TUC Office hours:  Mon, Tues, Thur, Fri
from 8:00am – 10:00am
---
---
Third Unitarian Church
301 N. Mayfield Ave.
Chicago, Illinois 60644
US
Read the VerticalResponse marketing policy.