This Week at TUC
Enriching the Spirit. Motivating Action. On Chicago's Far Westside.
MANY THANKS to all who came to support the Austin Scholarship Fundraiser Breakfast.
$800 was raised.
A SPECIAL THANK YOU to all the Cooks, Set-up and Clean-up volunteers.  We could not do this without you!
This Sunday – October 22nd

9:45am       Childcare provided

10:00am     Forum: Deconstructing White Supremacy Part I" of a five-part series featuring videos by Dr. Robin d'Angelo on white privilege and racism.  Discussion will follow.  Join us for the rest of the series on the fourth Sunday of January, February, March and April.

11:00am     Celebration of Life Service: Charley Earp "Generation Justie Rising"

12:00 Coffee Hour

---

FYI – the church office will be closed from Wednesday
October 18th through Tuesday October 24th.  I am off  to visit family in SD.
Have a great week!  Deb Jensen
Meetings and Events
This Sunday, October 22nd, the pre-ordered "Third Unitarian Church" T-shirts will be ready for pick up for $14 per shirt – check made payable to Third Unitarian with "T-shirt" in the subject line.
Parking on Fulton west of Mayfield (in front of TUC Community Garden) is currently restricted to residents.  Alderman Chris Talliaferro is working to lift the restriction to make the parking available to TUC. Until this is resolved, parking there may result in a $75 ticket.
Thursday, October 19th, 7pm, The Community of Congregations Fall Meeting, presents: "Getting to Know You – One Story at a Time, Part Two," a "Compassionate Conversation," featuring Oak Park community leaders, including OPRF High School superintendent Dr. Joylynn Pruitt-Adams. Location: St Christopher's Episcopal Church, 545 S East Ave, Oak Park.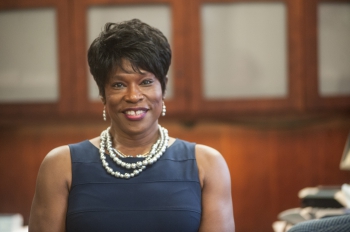 Fall Clean Up Day is Saturday, October 21th, 9am-12 noon, with lunch following
. This is an opportunity for service to our Landmark building! 
For planning purposes
, please let David Boulanger at
davidmena@comcast.net
know if you can assist, for how much time, and if you can stay for lunch. Some tasks
available for the choosing
according to your time, interest, and skill:
1) Dusting and washing often-used surfaces and dusty corners and sills
2) Painting, especially doors in Robeson Room, north stairwell, RE office, 3
rd
floor hallway
TUC adults and children are invited to sign at the Community of Congregation
Interfaith Thanksgiving Service
with the Unity Temple Choir on Sunday, November 19 at 7 p.m.
Rehearse with the Unity Temple Choir from 7:00-7:40 on Nov. 1, 8,and 15 where you will learn this music, "All Of Us" (from Considering Matthew Shepard) – by Craig Hella Johnson. See music and hear it at
https://youtu.be/DHJF_Z0Xk8k.
  This e-version is just for you to look over.  Don't be worried about the four pages of 12 part.  Music Director Martha Swisher assures that, "WE have your back!"  Just choose a part and go with it.
Contact David Boulanger by Sunday, October 29th if you plan to participate
.
Caring Committee Update
Betty DiPasquale is now back home.
You can phone her at 708-386-3653 – she welcomes chats or visits!Jerry Parker
Jerry Parker had surgery for a heart issue last Tuesday, but complications occurred due to a stroke.  Susan and his sister from Dallas are with him each day.  Jerry is expected to move to Acute Rehab within the next week.   You can email Jerry at peryjarker@gmail.com or write to him at the Parker home at 149 N. Lombard, Oak Park, 60302.

Deb Harper
Please hold Deb Harper in your thoughts, after the death of her father, Allen, last week.
You may send cards to her home: 6532 27th Place Berwyn, IL 60402
---
Social Action

New opportunities to Take Action!

UUANI ACTION OF THE WEEK: Defending the Clean Power Plan: Democracy and the Interdependent Web

In the wake of devastating hurricanes and wildfires, the Trump administration wants to repeal our country's largest effort to stop climate change. The Clean Power Plan set the first-ever limits on carbon pollution from the biggest source, coal-fired power plants. Besides significantly impacting climate change, the EPA estimated the Clean Power Plan would prevent up to 6,600 premature deaths and 150,000 asthma attacks from carbon pollution, which disproportionately affect low-income communities of color. 

Click here to submit a public comment in support of the Clean Power Plan and insist that the EPA hold public hearings in all 50 states. Thanks for all you do, Rev. Scott Aaseng, Executive Director

---

---

Sisters of Notre Dame – Soup Kitchen.  Want to help out but don't have the time – the Sisters Soup Kitchen are looking for donations of paper supplies (plates, bowls, silverware, napkins). If you are interested, please contact Gale Holmlund.
Bulletin Board

A new non-fiction book club was started by Kathy Jeans'.  The first meeting was held at her home on Sunday, September 24th. The club will continue meeting at 3pm at Kathy's on the fourth Sunday of each month (next meeting October 22nd).  The next book selection is " How we do wrong: A doctor breaks ranks about being sick in America," by Otis Brawley, MD.   Dr. Brawley is the chief medical and scientific officer of the American Cancer Society and an oncologist. All are welcome; but please make a good-faith effort to read the suggested books, so that the group stays on topic and has a meaningful learning experience. Kathy's lives at is at 2225 S. Ridgeland Ave., Berwyn, 708-788-1985, jeans.katherine@gmail.com

 There is a recycling container in the Concourse for recycling your printer ink cartridges.  We are partnering with Funding Factory and will receive cash back for each cartridge we recycle with them.  Thank you for participating!!!

---

 *Policy: Items require a TUC member, staff or minister sponsor (contact)

named or implied with the entry.

---

Forward this message to a friend

Third Unitarian Church
301 N Mayfield
Chicago, IL 60644
773-626-9385Rev. Colleen Vahey's Office Hours:
Tuesday and Thursday
from 9:30 – 2:30pm

TUC Office hours:  Mon, Tues, Thur, Fri
from 8:00am – 10:00am
---
---
Third Unitarian Church
301 N. Mayfield Ave.
Chicago, Illinois 60644
US
Read the VerticalResponse marketing policy.