This Week at TUC
Enriching Spirit. Motivating Action. On Chicago's Far Westside.
Time is running out to contribute to the Third Unitarian Church Auction.
Events are very special donations. Also if you have local businesses that you patronize, you can ask them to contribute a service or item to the auction. Letters for members and vendors are on the Church website. The deadline is January 31.  Questions? Contact Debby Donovan.  Don't miss the Live Auction May 6 after service.

This Sunday – January 21st

9:45am       Childcare provided

10:00am     Forum: Any Thayer presents: "Why Chicago Leaders Hate the Homeless".  Join long-time activist Andy Thayer of Uptown Tent City Organizers as he examines how homelessness relates to other issues, why homelessness is a human-manufactured crisis, and what we can do to solve it. A protest organizer, Andy is a co-founder of the Gay Liberation Network, a multi-issue LGBT rights direct action group, which helped win equal marriage rights in Illinois. He's been arrested in various protests, not only locally, but twice in Moscow, Russia for protesting against the government's bans on gay rights demonstrations.  Mena Boulanger will facilitate.

11:00am     Celebration of Life Service – "Radical Hospitality" – Marcia Curtis of the UU Prison Ministry of Illinois

---

Sincere thanks an gratitude to EVERYONE who supported the Austin Scholarship Program Sunday – "job well done!!!"  A little over $1,000 was raised at the Luncheon.  We are so appreciative to all who organized, cooked, ate and attended.
Thank you – The Austin Scholarship Committee
---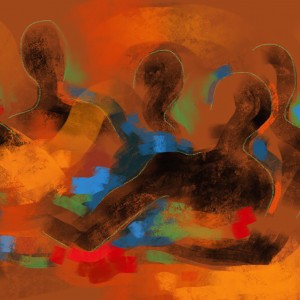 We look forward to Beloved Conversations in 2018.  Beloved Conversations is an experiential curriculum that provides space to re-form the brokenness of racism into new patterns of thought and behavior, ushering in social and spiritual healing. New insights and ways of being are learned through deep conversation, listening, and honest sharing. Learn more here.
Participants will gather for a:
Retreat:

Friday, March 2

, evening; and

Saturday, March 3, 9 am – 5 pm

Eight 2-hour sessions – to be scheduled in March, April, May – times TBD by the group.
Suggested donation is $50/person for materials – Suggested donation is $50/person for materials – pay more or less as your life circumstances allow.  All are welcome!  To register, or ask questions, please contact Mena Boulanger, davidmena@comcast.net, or Rev. Colleen, Rev.ColleenUU@gmail.com, by Sunday, January 28th.  Thank you!
---
Meetings and Events
Tuesday, January 19th, 6:30, CANA meeting at TUC.
Meet neighbors working for Austin community improvements!
HELP with COFFEE HOUR!  We are looking for people to help provide hospitality after services.  Please sign up with Martha Glynn to do Coffee Hour.  Reply to this email or contact the office at 773-626-9385 or email the office at thirdunitarianchurch@gmail.com. More information will be provided on how easy it can be to serve your fellow members!
Karen Alanis would like to form a Green Team to encourage the management of waste from coffee hour – recycling and compost. Contact her with your ideas and offer of assistance.
Monday, January 29th, Community of Congregations Winter Meeting at Oak Park Temple, 1235 Harlem Ave. Oak Park Dinner – 6:30pm; Program – 7:30 pm; short business meeting – 8:30pm
Join us in lifting up our collective moral voice with an emphasis on the treatment of our undocumented citizens!  Our keynote speaker will be Mony Ruiz-Velasco, Executive Director of PASO, an immigrant rights organization that serves Chicago and the western suburbs. RSVP to Katie Avalos: oprfcoc@gmail.com
Suggested donation, $15 – pay more or less as your life circumstances allow.  All are welcome!
---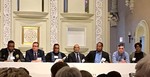 The CRS Rev. Martin Luther King Faith in Action Assembly was a great success with 14 TUC members joining with 60 members from Unity Temple. Best news: our 29th Ward Alderman, Chris Taliaferro (third from left in photo), pledged support for the CRS police accountability platform.
Sunday, Feb. 4, 12:30-4:30 pm – Radical Hospitality Workshop
Third Unitarian Church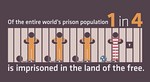 We are hosting this important workshop to help cultivate our skills to work with people who were formerly incarcerated – preparing ourselves and our congregations to practice radical hospitality to all and support people recently released from prison.  The workshop includes: hearing the perspectives of people who were formerly incarcerated, practicing active listening, exploring UU theology and the Prison Industrial Complex (PIC), and commitment to transformative justice!   Sponsored by the Restorative Justice Team of Third Unitarian and Unity Temple.   Questions?  Contact: Johanna Ryan or Karen Alanis
To register, visit:
http://www.uupmi.org/registration.html
---
Caring Committee Update
Jerry Parker is at Wynscape Nursing and Rehab." Send cards to Jerry at Susan Parker's home address at 149 N. Lombard, Oak Park, IL, 60302. If you would like to visit Jerry, email Susan at sparkerlcsw@gmail.com with your availability.
---
Social Action

Did you forget to complete the UUANI Action of the Week?  Never fear – most Sundays a laptop will be available at coffee to members who would like to complete the Action of the Week.  Semi-expert technical support will also be available!

Do it now for TUC! ACTION OF THE WEEK:  At forum, Martha Glynn testified to the severe impact of CHIP program funding cuts on Austin area children. She asked that we Phone Gov. Bruce Rauner's office this week! Use the script below as a guide in making your recorded statement. More information about CHIP at:
http://www.modernhealthcare.com/article/20171204/NEWS/171209963
Call Gov. Rauner:  (217) 782-0244
Call Script:
 I'm calling to encourage Governor Rauner to join the bipartisan group of governors pressuring Congress to pass a clean CHIP funding reauthorization bill. I also urge the governor to advocate for renewal of the Community Health Centers Fund. Both programs provide critical healthcare access to some of the most vulnerable residents of our state.

This Week at the federal level: Renew CHIP Funding without gutting ACA: A matter of justice, equity, and compassion

The Children's Health Insurance Program (CHIP) brings health insurance to children whose working families make too much to qualify for medicaid but too little to cover their kids through employee plans.  Your Congress people have passed HR 3922 to renew CHIP funding.   HOWEVER, the bill calls for funding CHIP by cutting 75% of funding for the ACA's Prevention and Public Health Fun and by reducing access to health insurance for many others.  It is unacceptable to use CHIP funding as a bargaining tool to undermine popular aspects of the ACA.  Right now, the bill has been recalled for reconsideration.
TAKE ACTION to urge your congresspeople to renew funding of CHIP without drawing funds from other vital sources of health insurance for our most vulnerable families. Congress needs to know we are watching!   UUANI at http://www.uuani.org.

---

---
Bulletin Board

Want to know more about Kathy Jean's Book Club? Contact her at 708-788-1985 or jeans.katherine@gmail.com.

There is a recycling container in the Concourse for recycling your printer ink cartridges.  We are partnering with Funding Factory and will receive cash back for each cartridge we recycle with them.  Thank you for participating!!!

---

TUC can now earn a donation from your shopping experience on Amazon.
Click the picture below.

---

 *Policy: Items require a TUC member, staff or minister sponsor (contact)

named or implied with the entry.

---

Forward this message to a friend

Third Unitarian Church
301 N Mayfield
Chicago, IL 60644
773-626-9385

Rev. Colleen Vahey's Office Hours:
Tuesday and Thursday
from 10:00am – 1:00pm

TUC Office hours:  Mon, Tues, Thur, Fri
from 8:00am – 10:00am
---
---
Third Unitarian Church
301 N. Mayfield Ave.
Chicago, Illinois 60644
US
Read the VerticalResponse marketing policy.