This Week at TUC
Enriching Spirit. Motivating Action. On Chicago's Far Westside.
It's that time of year again.
Time to think of the events or treasures you can contribute to Third Unitarian Church's Auction.
If you don't get an Auction Letter, please contact Debby Donovan or
sign up at
HERE.

This Saturday, December 9th

3-6:00pm   Hanging of the Greens and Celebrating Solstice – Fun activities and family friendly! Please RSVP by Wednesday, December 6th, with names of all and age of each child.  Call TUC's office at 773-626-9385, or reply to this email, or email the office at thirdunitarianchurch@gmail.com. More details below.

This Sunday – December 10th
9:45am       Childcare provided

10:00am     Forum –  TUC's own Lily Masson will speak about her recent visit to Thailand.

11:00am     Religious Education – young people begin in the service, then exit to their class

11:00am     Celebration of Life Service – Charley Earp, Intern Minister
---
Meetings and Events
Hanging of the Greens and Celebrating Solstice – Fun activities and family friendly!
Saturday, December 9th, 3:00 – 6:00pm
Join us in a holiday tradition of activities for the whole family!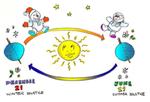 • Decorate the sanctuary with greens and colorful trimming to celebrate the Winter Solstice and Holiday Season;
• Join children in creative arts and crafts
• Sing a long, just listen, or join in, with Holiday music and song; and
• Celebrate together our decorating accomplishments over an informal meal of chili, soup and salad, all in the Holiday Spirit!
Optional gift giving: Bring a new or gently used children's or young adult book for Erie Family Health Center's Reach Out and Read program.
Please RSVP by Wednesday, December 6th, with names of all and age of each child.  Please simply call TUC's office at 773-626-9385, or hit reply to this eblast or email the office at thirdunitarianchurch@gmail.com.
Donate to Gift Books for children in need .  We plan to again give Holiday books to children in our Little Leaders daycare. Daycare now has 45 children, ages 2-5, all from families who qualify due to economic need. The goal is to raise $600 to buy the books with a suggested donations of $10 to $25. Deadline:  December 9th when we will have a kids' activity of gift-wrapping the books at our annual Hanging of the Greens and Solstice Celebration. Donation can be made via a check to TUC for "Little Leaders books," or by cash given to Johanna Ryan.
---
Sunday, December 10, 12:30pm is the Committee on Programs and Ministries will meet to discuss and finalize the Winter-Spring 2018 Major Events Calendar. All members are welcome to contribute as the committee chairs make their final decisions
HELP! Please exercise local Social Action and sign up to do Coffee Hour on December 17, 24 or 31. Reply to this email or contact the office at 773-626-9385 or email the office at thirdunitarianchurch@gmail.com. More information will be provided on how easy it can be to serve your fellow members!
Mark your calendar! The CRS MLK Faith in Action Assembly is on the MLK Holiday, Monday, January 15th, 8:30am-12:00pm at Old St. Patrick's Church. This annual event is the CRS presentation of its social reform goals for the year.  This year, the Governor candidates are invited to attend to state their positions on CRS proposed reforms. In past years, TUC with UT had a great turn out! Bus transportation will arrive at TUC at 7:30am – a $10 donation toward the bus rental is suggested. Contact Karen Alanis to make your commitment to this important action event – kalanis@msn.com or 708-660-1577.
Caring Committee Update
Betty DiPasquale is out of the hospital, and continues to recover at home.  She welcomes your cards and visits.
Please call ahead to confirm a time that works well: 708-386-3653
Jerry Parker is recovering from a stroke and infection following heart surgery.  Please send cards, notes and/or poems to Jerry at Susan Parker's home at 149 N. Lombard, Oak Park, IL, 60302. Susan reports that Jerry now needs rehab – OT, PT and Speech Therapy. He will move soon to a high quality home in Wheaton.  Thanks to all the great people who have visited Jerry.  Susan will be looking for visitors for next week, but not yet known exactly where.  Email Susan at sparkerlcsw@gmail.com with your availability this week or next.
  Bob Simpson is making good progress in his recovery from a stroke. If you can assist Bob with his physical therapy, which is light duty in terms of your physical effort, contact Estelle Carol at 708-386-7197 or ecarol@webtraxstudio.com.
Thank you, Karla Chew, for providing Bob a ride each week.
---
Social Action

Did you forget to complete the UUANI Action of the Week?  Never fear – most Sundays a laptop will be available at coffee to members who would like to complete the Action of the Week.  Semi-expert technical support will also be available!

New opportunities at Community Renewal Society to Take Action – on Reforms to Chicago's Police Contracts.

UUANI ACTION OF THE WEEK

:

UUANI ACTION OF THE WEEK:  Welcoming Dreamers: A Matter of Compassion.

Hundreds of thousands of young immigrants who arrived in the U.S. as children are in danger of deportation from the only country most of them have ever called home. Illinois is home to nearly 42,400 Dreamers, with over 36,000 in our workforce and contributing over $100 million annually in state and local taxes. Click 

here

to urge Congress to pass the Dream Act as a first step towards an immigration system that keeps people safe and keeps families together.

---

---

Sisters of Notre Dame  needs hats, gloves and scarves in men's sizes for people experiencing homelessness. Also, if you have a used, but useable sleeping bag please donate to the Sisters.  Please deliver to Gale Holmlund or Fraternite de Notre Dame by December 15.
Bulletin Board

A great success last Saturday at TUC! CANA Craft Fair at TUC with 11 local vendors displayed beautiful arts and crafts items made by our Austin neighbors. This was a great opportunity to visit with some of the creative people who live near our church home.

Want to know more about Kathy Jean's Book Club? Contact her at 708-788-1985 or jeans.katherine@gmail.com.

There is a recycling container in the Concourse for recycling your printer ink cartridges.  We are partnering with Funding Factory and will receive cash back for each cartridge we recycle with them.  Thank you for participating!!!

---

TUC can now earn a donation from your shopping experience on Amazon.
Click the picture below.

---

 *Policy: Items require a TUC member, staff or minister sponsor (contact)

named or implied with the entry.

---

Forward this message to a friend

Third Unitarian Church
301 N Mayfield
Chicago, IL 60644
773-626-9385Rev. Colleen Vahey's Office Hours:
Tuesday and Thursday
from 10:00am – 1:00pm

TUC Office hours:  Mon, Tues, Thur, Fri
from 8:00am – 10:00am
---
---
Third Unitarian Church
301 N. Mayfield Ave.
Chicago, Illinois 60644
US
Read the VerticalResponse marketing policy.